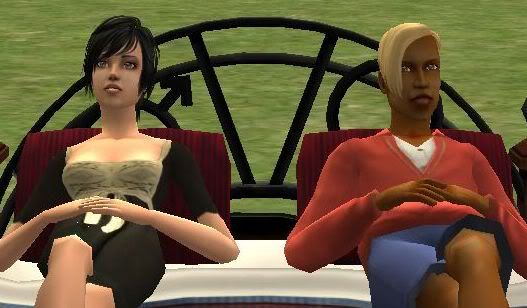 I love Brandi Broke and have done some Simsperiments with her in the past. The last one couldn't be updated because of a computer crash. Anyway I'm back playing TS2 (I got TS3 but didn't like it at all). I'm doing different things in my new hood, Hidden Hollow. One of them is a recreation of the Roberts family, back at leenyland. I'm trying to see for myself if the same parents have the same kids in different games.
My other experiment is getting Brandi pregnant with different Sims, who live with her until the kids are teenagers and then leave with all their offspring. I have installed an aparment block and have them live there. First husband was Kennedy Grove (above). Brandi had 3 kids with him: twins Uxue and Asier and baby Unai. I have no pics of baby Unai unfortunately. The three names are from the Basque Country, in the north of Spain.
ASIER TODDLER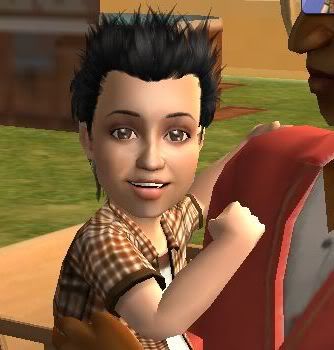 ASIER CHILD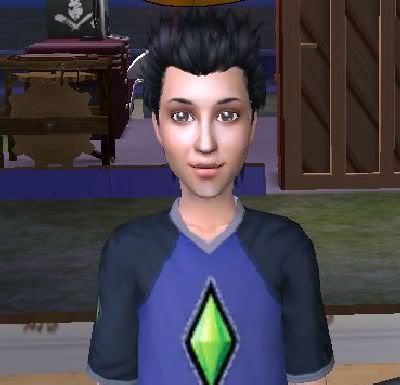 ASIER TEEN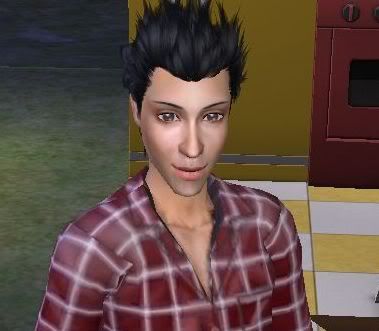 UXUE TODDLER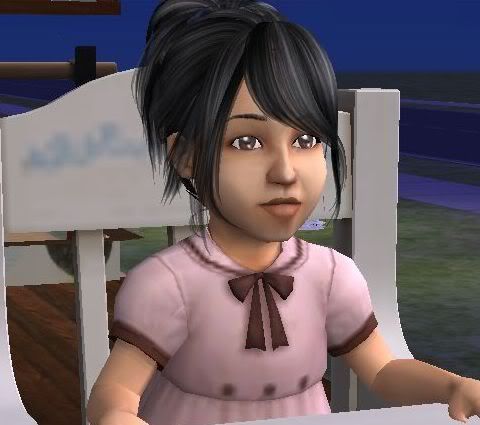 UXUE TEEN
Next daddy was Toby Bruenig, who came with the matchmaker. He's not very nice, but he gave Brandi a beautiful? girl, Francesca. This time the name was Italian.
FRANCESCA TODDLER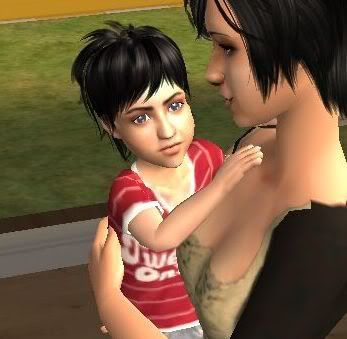 FRANCESCA TEEN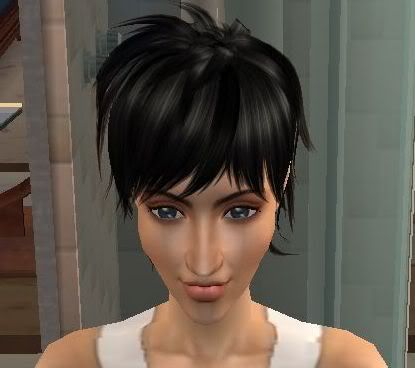 Brandi had met Troy Go in the first place and had a crush for him, so I let her have him. She had, again, twins, Rhys and Zoe.
RHYS TODDLER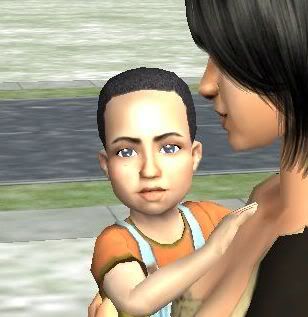 RHYS TEEN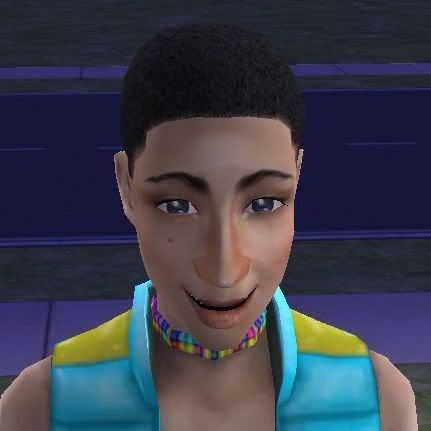 ZOE TODDLER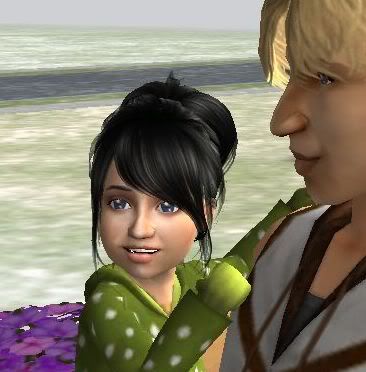 ZOE TEEN
Next one was Jessi Cwik, not very nice either. They had little Sofía.
SOFÍA CHILD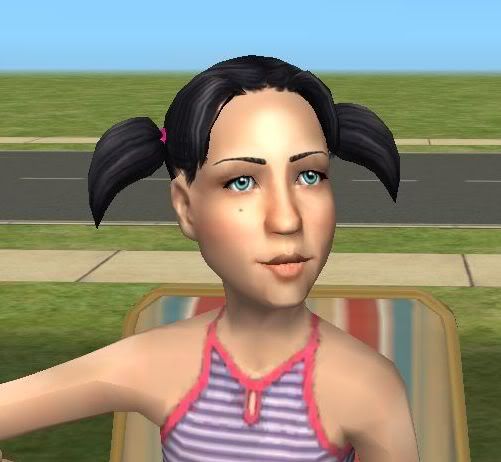 SOFÍA TEEN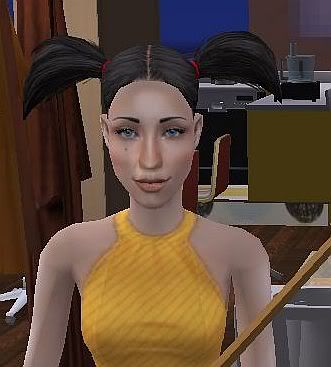 Finally I decided Brandi had to settle down and I sent Don Lothario to her. With a makeover, of course.